Lhyfe shares are listed on Euronext Paris regulated market (compartment B), since 23 May 2022.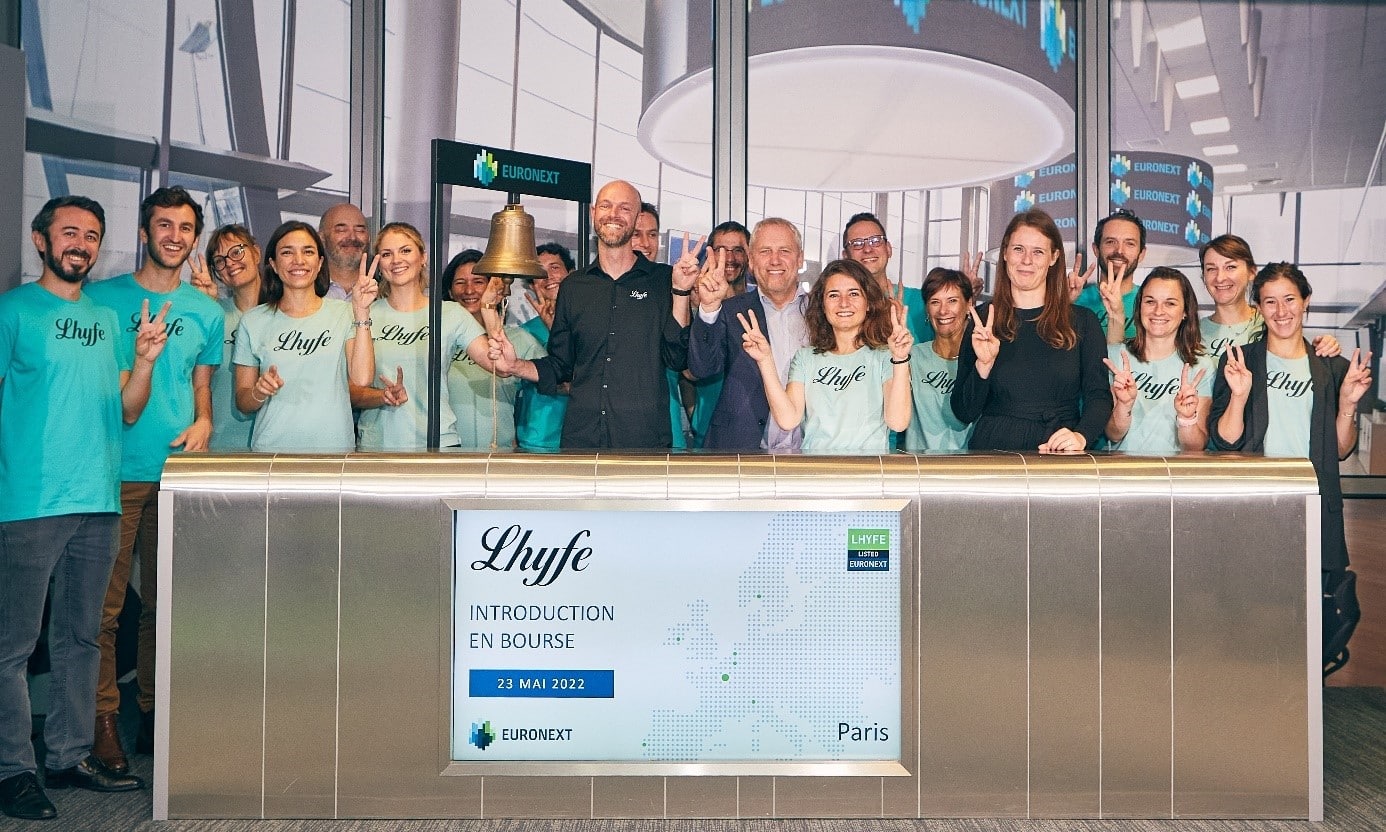 Share characteristics
| | |
| --- | --- |
| Market: | Euronext Paris – Compartment B |
| ISIN code: | FR0014009YQ1 |
| Mnemonic code: | Lhyfe |
| LEI code: | 969500RTYSRSTZAJCG72 |
| ICB classification: | 60102010 – Alternative fuels |
| SRD (Deferred Settlement Service) eligibility: | No |
| PEA investment scheme eligibility: | Yes |
| PEA PME-ETI investment scheme eligibility: | Yes |
| Ticker symbol: | Lhyfe |
| Indexes: | CAC All shares, CAC Energy, Euronext Tech Leaders |
Lhyfe is part of Euronext Tech Leaders, a market segment gathering more than 100 public European growing Tech companies, of which 41 listed in Paris.
Share price:
Get up-to-date information on Lhyfe share prices at Euronext live: click here
Shareholding
Capital breakdown
As of 31 december 2022, the share capital of Lhyfe consisted of 47,900,448 shares.
Breakdown of capital at 31 december 2022: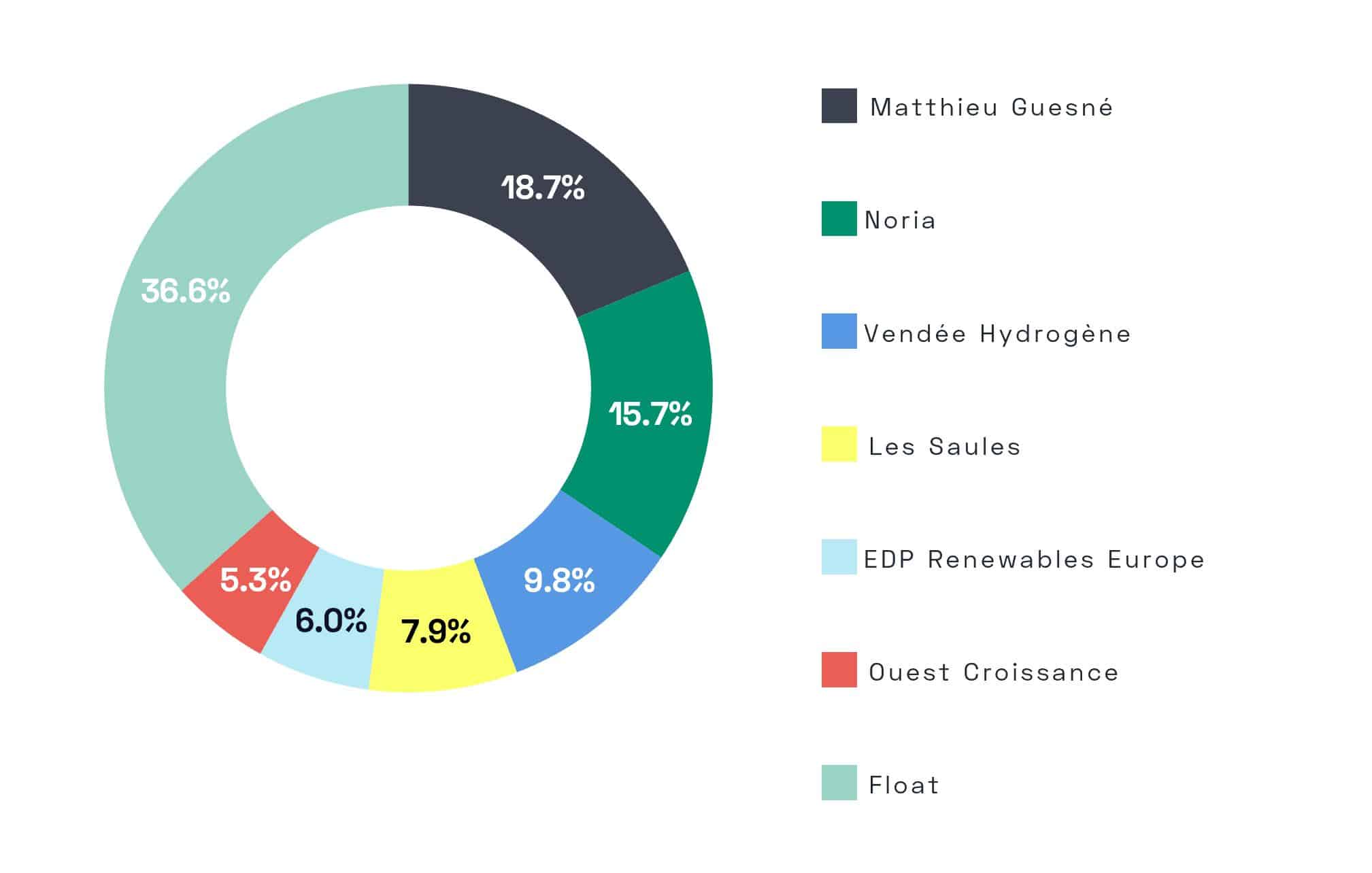 Voting rights breakdown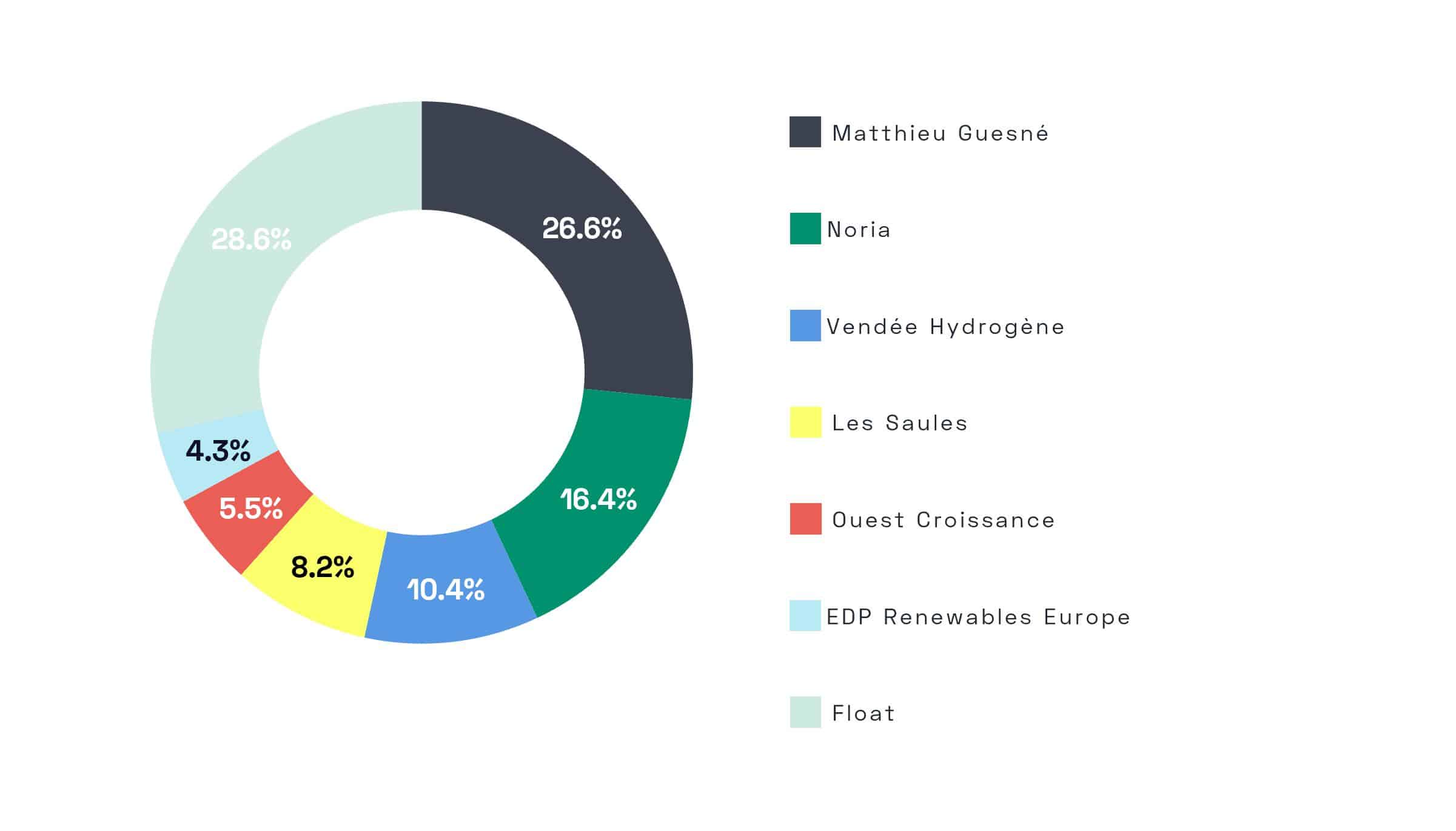 Securities Services
Lhyfe's securities services (bookkeeping of pure and administered registered shares) and financial services are provided by Uptevia.
To hold registered shares, the shareholder must request his financial institution to transfer his Lhyfe shares to Uptevia in order to transform them into pure registered shares. Transfer fees may be charged by the broker at this point. To be informed of the practical details of the transfer, the shareholders may contact:
Uptevia
12 place des Etats-Unis
CS 40083
92549 MONTROUGE CEDEX
Uptevia's "Investor Relations" department is at your disposal
from 9am to 6pm, Monday to Friday.
Tel: +33 (0)1 57 78 34 44
E-mail : [email protected]
Analyst coverage
Lhyfe is monitored by the analysts listed below.
Please note that any opinions, estimates or forecasts regarding Lhyfe's performance made by analysts are theirs alone and do not represent opinions, estimates or forecasts of Lhyfe or its management.

Thomas Mordelle
+33 (0)1 56 68 75 68
[email protected]

Louis Boujard
+33 (0)1 44 51 82 53
[email protected]

Nicolas Royot
+33 (0)1 40 17 50 43
[email protected]