>

Lhyfe unveils green hydrogen solution, raises 8 million euros and announces its first industrial production site in Vendée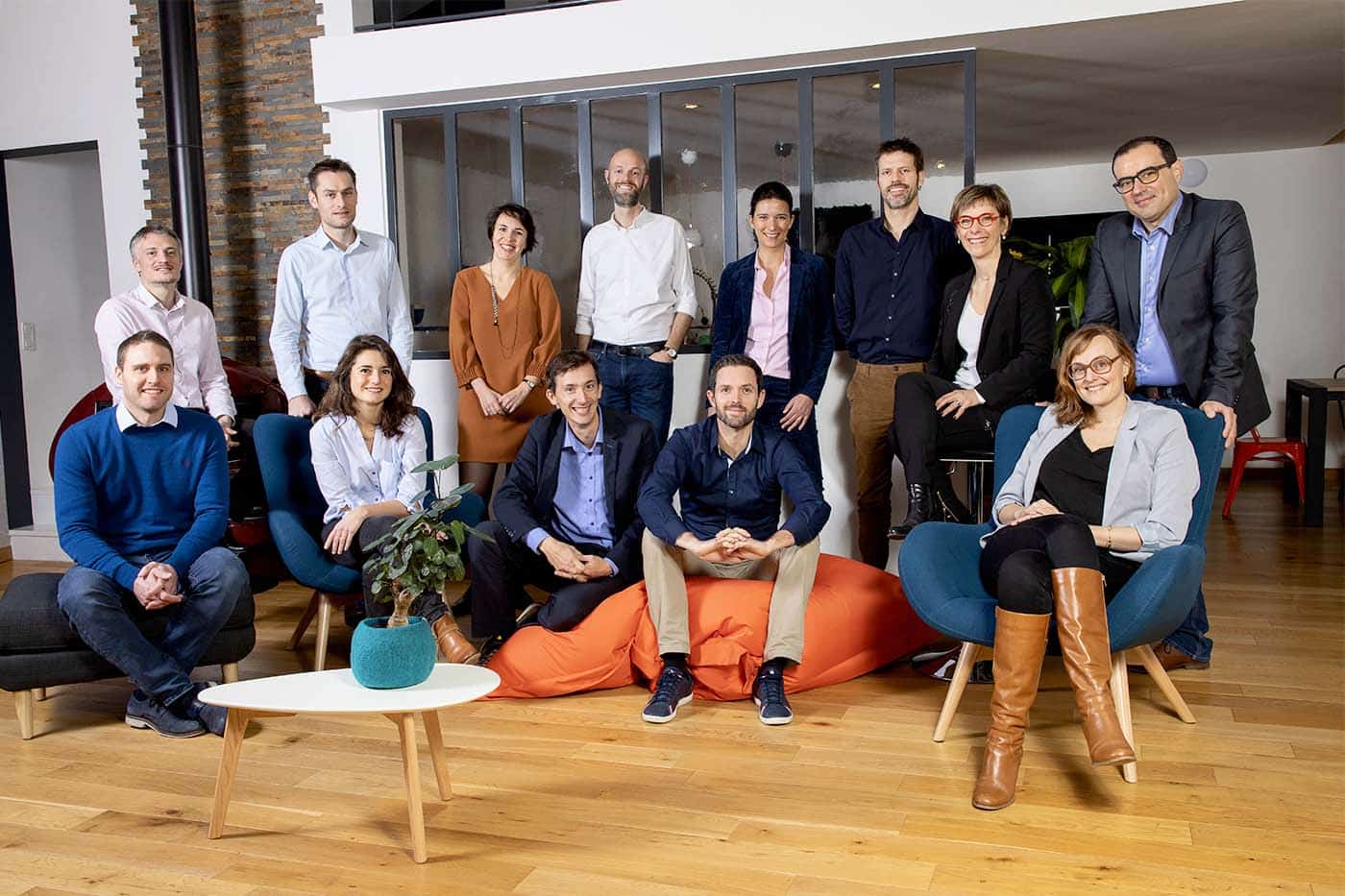 Lhyfe, a pure player in green hydrogen founded in 2017, made a triple announcement today. As well as unveiling its unique green hydrogen production solution, the company announced that it had raised € 8 million in public and private funding and that its first industrial production site will be built, in Vendée, in the first half of the year.
Lhyfe proposes an original, environmentally friendly oriented energy model, with one mission – to offer a more breathable future to our children.
Lhyfe: a turnkey solution for scalable and modular green hydrogen production
The unique expertise developed by Lhyfe means that it can rapidly deploy a turnkey solution for the production of green hydrogen, in industrial quantities and at a competitive price.
The company designs, develops and operates its production sites to meet the demand of areas for green hydrogen. It targets local authorities, industries and transport operators that want to use green hydrogen and thus instantly and dramatically reduce the environmental footprint of their vehicles (e.g. buses, refuse collectors and fleets of light-duty or heavy vehicles), or processes.
Lhyfe aims to build a more breathable world for future generations and believes that it is time to change Man's attitude towards the environment. The company produces green hydrogen using renewable energy and has developed an optimum industrial process to achieve the utmost energy efficiency. Lhyfe favours a local supply chain approach (local production and local energy delivery) for a virtuous energy model that creates value for the local area.
On delivery, the green hydrogen produced by Lhyfe has all the advantages of oil and gas without the inconveniences – hydrogen vehicles only release droplets of pure water. And while 95% of hydrogen produced today (so-called "grey hydrogen") generates up to 10 kilos of CO2 per kilo of hydrogen, Lhyfe's hydrogen is completely clean (i.e. zero-emission). Better still, in producing its hydrogen, Lhyfe gives off oxygen.
To produce its hydrogen, Lhyfe connects itself directly to renewable energy sources (wind power, solar energy, hydraulic energy, solid biomass energy, etc.). It has designed an innovative industrial process that is significantly more efficient than the existing solutions on the market. The solution is modular (it can be adapted to all types of renewable energy) and scalable (to support the growing demand of regions).
Lhyfe is deploying its first on-land production sites and shall use this experience to develop offshore production sites in the medium term.
Lhyfe raises € 8 million to continue investing in R&D and increase its number of sites
In late 2019, the company finalized a first round of fundraising and raised € 8 million euros from five different public and private investors with complementary expertise: Noria, the Vendée Energy Syndicate (SyDEV) and its semi-public company Vendée Energie, Ovive (Les Saules group), Ouest Croissance and Océan Participations. It was one of the largest early-stage funding rounds in the industry in 2019. The funding raised will allow Lhyfe, which is now entering an industrialization phase, to continue its investments and increase its number of sites.
Investors are backing the Lhyfe initiative for its innovative nature, the concrete and immediately deployable solution that it offers, its integrated vision of the energy future and its potential to develop green hydrogen.
Vendée to welcome France's first industrial production site for completely green hydrogen.
The construction of Lhyfe's first industrial site will start near the Bouin wind farm, in Vendée, in the first half of 2020. This will be the first site in France for the production of completely green hydrogen. From the first half of 2021, it will produce green hydrogen in large quantities (several hundreds of kilos a day) to meet growing demand within western France.
Various public and private stakeholders – the Challans-Gois Urban Community, the Region of Pays de Loire and Bpifrance – contributed 3 million euros to co-finance the site which is being built in partnership with local operators in Vendée.
A first hydrogen filling station is also to be built in La Roche-sur-Yon to develop and facilitate use of this fuel of the future. This refuelling station will be used by a new hydrogen bus service and local authority vehicles like refuse collectors, as well as being open to the public.
At SyDEV, it is our responsibility to prepare the future and develop the area based on a thorough analysis. By using onshore renewable energy sources and developing offshore wind power [as a source], Lhyfe's green hydrogen solves several equations: it allows us to draw from renewable energy rather than fossil fuels, from infinite resources rather than limited ones and to foster efficiency while addressing public acceptability. We are of course proud to be the first area to have a completely green hydrogen production site, but above all we are delighted that we will soon be able to offer businesses and local authorities in Vendée a way of reducing the carbon footprint of their transportation and industries!

Alain Leboeuf, President, SyDEV (Vendée Energy Syndicate)
At Lhyfe, we believe that we can today cover our energy needs by joining forces with Nature rather than trying to control it. We are delighted with the support from our public and private partners and their enthusiastic participation in the deployment of our solution. Furthermore, we our proud to be ramping up to industrial production levels in order to provide a solution, from 2021, to municipalities and industries wishing to realize their energy transition with our completely green hydrogen.

Matthieu Guesné, founder and CEO, Lhyfe