>

Lhyfe launches Lhyfe Heroes , the first digital platform helping hydrogen pioneers to deploy their projects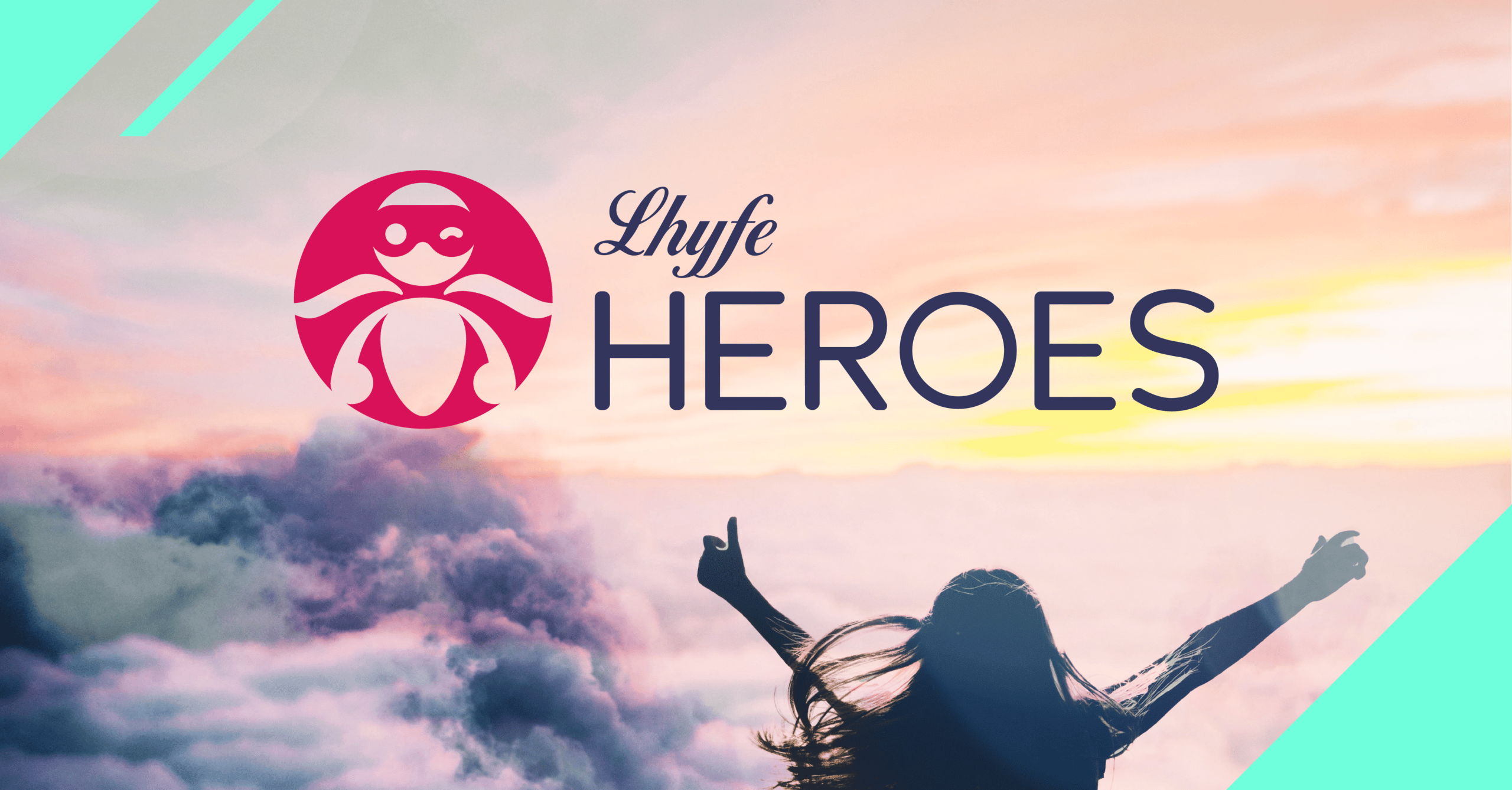 "Everything you need to launch your H2 project: a CO2 savings simulator, partners to help you start building your project and comprehensive information on hydrogen mobility and stationary uses"  
Nantes (France), 24th November 2022 –7:30 am – Lhyfe (EURONEXT: LHYFE), a world pioneer in the production of green and renewable hydrogen for transportation and industrial applications, is seeking to facilitate access to the hydrogen market with the development of an online platform designed for project owners looking to implement hydrogen solutions or already in the process of switching to H2 and looking for suppliers.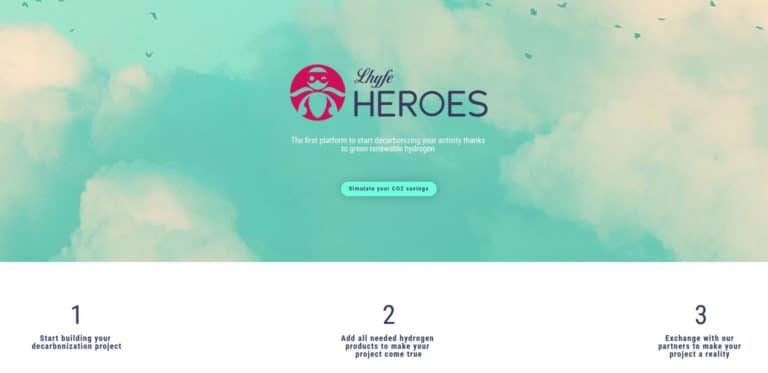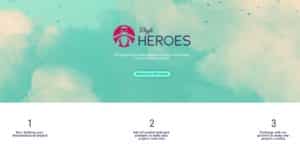 Why the name Lhyfe Heroes? Because it requires courage to change
Lhyfe has named its platform Lhyfe Heroes. For the company, these Heroes are the manufacturers who have already launched hydrogen vehicles and equipment on the market and the local authorities, logistics providers and transport companies who are pioneering hydrogen use. Energy transition needs these trailblazers who are working to tackle climate change on an everyday basis by limiting their CO2 emissions.
One site connecting all existing hydrogen players with users
Lhyfe has designed this platform to support the efforts of these pioneers, because bringing hydrogen to end users first requires the creation of a complete ecosystem, uniting all players in the value chain, including hydrogen producers, fuel station developers, fuel distributors, vehicle manufacturers, and so on. By bringing together all of these players within a single platform, Lhyfe is offering future hydrogen project developers a clearer vision and helping them to deploy solutions faster.
A platform with a three-step approach
Assess how hydrogen can reduce the CO2 emissions of your business or operations. Thanks to our simulator's integrated calculation system, Lhyfe Heroes can provide you, in just a few seconds, without registering and by entering a few project details (type of operations, vehicle/system, type and level of use, etc.), with an indication of key project metrics, such as the amount of CO2 avoided, quantity of hydrogen required a year, refuelling time for the type of vehicle concerned, range, etc.
Identify the solutions available on the market to make your project reality. Based on this simulation, the platform offers the user a selection of products and solutions that are already on the market and that match the identified needs, including: eight types of vehicles (buses, trucks, cars, refuse collectors, tractors, etc.), fuel stations, hydrogen generators and producers of green and renewable hydrogen. Project developers can also access all of the solutions directly from the Lhyfe Heroes catalogue which already has some 100 or so entries.

Connect with manufacturers of hydrogen vehicles, fuel station developers, hydrogen generator suppliers and hydrogen producers.


Vehicle manufacturers, join Stellantis, PRF and GCK in adding your products to our platform
The Lhyfe Heroes platform is free for all users, whether they are looking for hydrogen solutions or whether they are hydrogen product suppliers such as hydrogen vehicle manufacturers. For its launch, Lhyfe has compiled a listing of some 100 or so solutions already available on the market. Product suppliers now have the possibility to become Partners in order to edit the content of their Supplier profile and add their products. In return, they will receive requests from potential customers who are interested in their products and will have access to the platform's indicators. Becoming a partner is free, as Lhyfe's aim is to provide the most exhaustive, accurate and up-to-date catalogue for future customers of hydrogen solutions. Three suppliers have already joined the project: the automotive manufacturer and innovative mobility provider Stellantis, the Portuguese developer of hydrogen stations PRF, and the motorsport company and retrofit specialist GCK.
Peter Kuhn, in charge of hydrogen development at Stellantis (Citroën, Peugeot and Opel) said: "Lhyfe Heroes is an extremely welcome initiative – as manufacturers and producers, we all face the same obstacles concerning the complexity of moving forward in a sector very much under construction. We are delighted to be part of this opportunity to simplify access to the hydrogen market." 
Matthieu Guesné, Founder and CEO of Lhyfe said: "At Lhyfe, we have an obsession with moving fast because energy transition needs to happen now. We have designed Lhyfe Heroes to save time for the entire value chain. We call upon all players in the hydrogen chain to come and list themselves to speed up hydrogen transition and reduce our carbon emissions as quickly as possible. 
>> Explore Lhyfe Heroes, the digital platform for hydrogen pioneers <<
About Lhyfe
Launched in Nantes (France) in 2017, Lhyfe produces and supplies green and renewable hydrogen for mobility and industry. Its production plants and upcoming projects are designed to provide green and renewable hydrogen in industrial quantities and form part of a virtuous energy model benefitting the environment. The company is a member of France Hydrogène and of Hydrogen Europe.
Lhyfe inaugurated its first renewable green hydrogen industrial production site in the second half of 2021. The company has a commercial pipeline representing a total production capacity of 9.8 GW by 2030 (figure as of September 2022). Following an offshore research programme initiated in 2019, a test phase in real conditions for the world's first offshore renewable green hydrogen production pilot site linked to a floating wind farm was started in September 2022.
For more information go to www.lhyfe.com
Access the Lhyfe media kit (press releases, images)
Press contact:
Industry Press Relations: Clémence Rebours (Nouvelles Graines) – +33 (0)6 60 57 76 43 – [email protected]
Financial Presse Relations : ACTUS – Manon Clairet
Téléphone : +33 (0)1 53 67 36 73 | [email protected]

Investor Relations : Maria Pardo Saleme, CFO | [email protected]