>

Lhyfe announces its first projects of hydrogen production from renewables in Denmark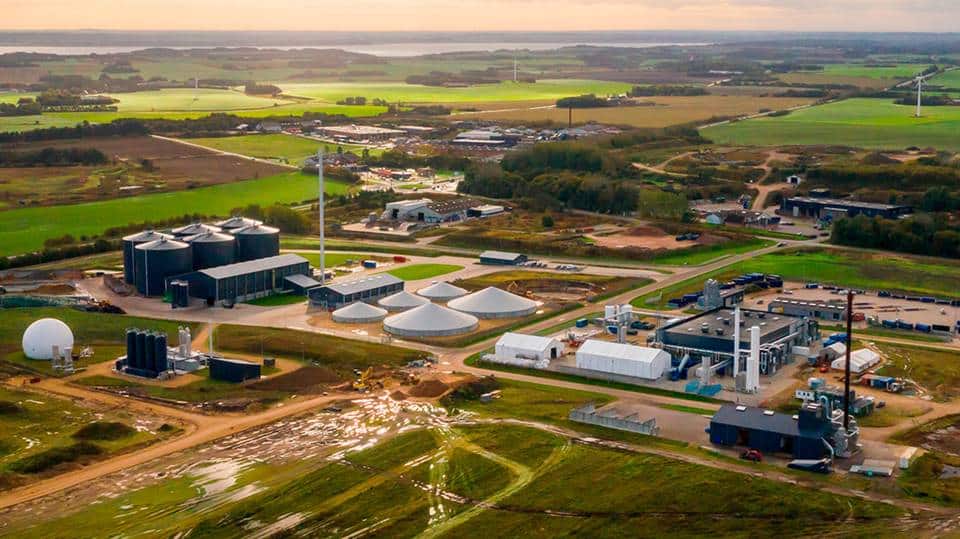 Lhyfe, the only French partner of the GreenLab consortium, which is paving the way in Europe for energy transition in industry.
Lhyfe, a GreenHyScale project partner for the production of renewable hydrogen through the deployment of a 100MW electrolysis plant at the GreenLab Skive site.
Lhyfe, the European pioneer and pure player in renewable hydrogen, has announced its first projects in Denmark. The Nantes-based firm was asked to play a role in the new Danish industrial park GreenLab, one of Europe's first official and regulatory energy test zones. Lhyfe and its partners will install a hydrogen production site equipped with 24 MW of electrolysis by the end of 2022. The French company is also a member of the GreenHyScale project consortium, which is currently in the preparation phase of an agreement with CINEA (European Climate, Infrastructure and Environment Executive Agency), in response to the European Green Deal funding call for a new-generation 100MW electrolysis plant to be implemented in 2024.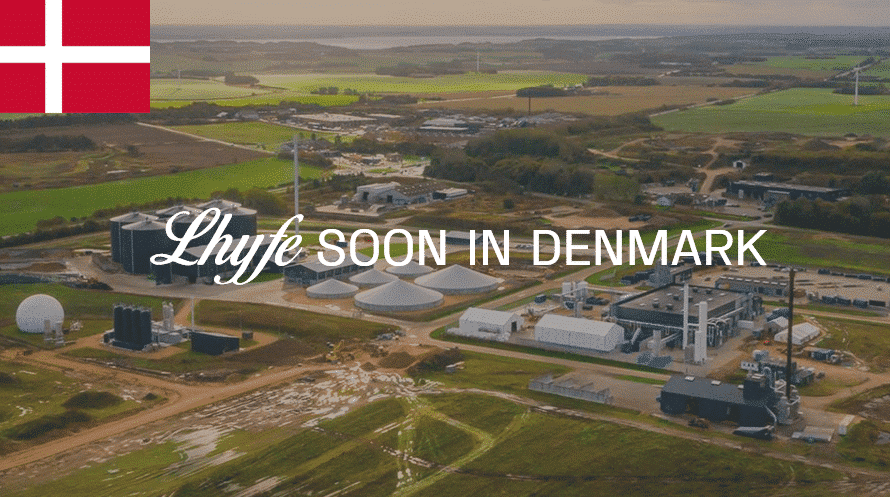 Lhyfe, working for energy transition in European industry as a partner of GreenLab
With its partners Green Hydrogen Systems and Eurowind Energy, Lhyfe – the only French partner involved – has just signed a master supply agreement for an electrolysis plant with up to 24MW capacity, enabling the production of approximately 8 tonnes of renewable hydrogen a day. This hydrogen will be processed into green methanol for use in the transport sector and by companies operating at the industrial park, as well as to fuel local transport in the area.
The first phase of the plant, which will cover a capacity of approximately 12MW, is expected to be installed at the end of 2022.
GreenLab is a 600,000m2 green industrial energy park, which is located beside Skive. It is one of the first official and regulatory energy test zones. The park aims to solve one of the biggest challenges in the green energy transition: the integration of unprecedented amounts of renewable energy into the energy system, to allow new industrial parks to set up joint energy production and consumption without negatively affecting the existing collective energy network. GreenLab integrates energy production, industry, agriculture, pyrolysis and Power-to-X in one platform.
Lhyfe, member of the GreenHyScale project, for renewable hydrogen production from a 100MW electrolysis plant, under the first European call for projects of such a scale
Lhyfe was also asked to join the GreenHyScale project consortium, which is currently preparing a grant agreement with CINEA for a new large-scale electrolysis plant, following the EU's Green Deal 2.2 call for funding proposals. The 100MW electrolysis plant will be operational in 2024 and will generate 30 tonnes of renewable hydrogen a day.
The objective of this project is to pave the way for large-scale deployment of electrolysis both onshore and offshore, in line with the EU hydrogen strategy and offshore renewable energy strategy. Technically, GreenHyScale will demonstrate a minimum 100MW of green electrolysis based on a novel multi-MW-range alkaline electrolyser platform delivered by Green Hydrogen Systems, that is, a new symbiotic, industrial Power-to-X platform. The grant has a budget contribution of 30 million euros.
The other consortium members are GreenLab A/S, Green Hydrogen Systems A/S, Energy Cluster Denmark, Everfuel, Siemens Gamesa Renewable Energy, Equinor Energy A/S, Technical University of Denmark, Imperial College London, Quantafuel and Euroquality.
Lhyfe's motto is to make greener and cheaper hydrogen. In that sense, the direct connection to renewable energy is intuitively the straightest way to achieve this. The GreenLab project is a large-scale demonstration to everyone that it is feasible today not tomorrow. Lhyfe is glad to share its know-how and be a part of this world-class project.
We are extremely proud, too, to be part of the GreenHyScale consortium and to be working together to deliver a renewable hydrogen production plant of such a scale. It is perfectly in line with Lhyfe's ambition to accelerate energy transition.

Matthieu Guesné, CEO and founder of Lhyfe