>

24 Hours of Le Mans switch to hydrogen
Automobile Club de l'Ouest
Fuel distribution Le Mans, France 2022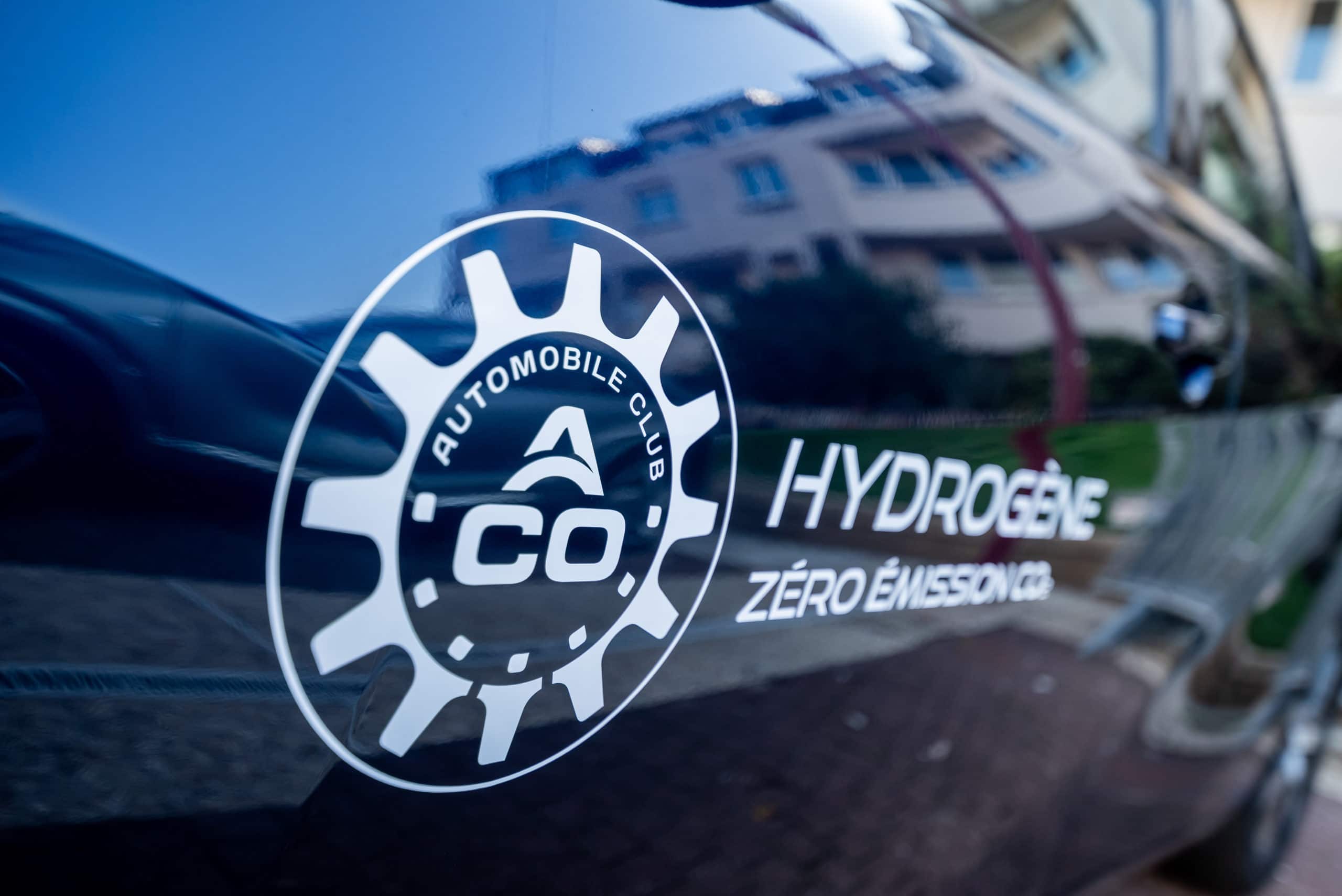 The Automobile Club de l'Ouest (ACO), the organizer since 1923 of the legendary 24 Hours of Le Mans race, has launched the challenge to create a Hydrogen category for the 24 Hours of Le Mans 2025. This contributes to the goal of a zero-emission competition and low-carbon mobility.
The background
To demonstrate the potential of hydrogen as an energy carrier, the Le Mans site has equipped itself with a hydrogen station. It was inaugurated in July 2020. It supports various local uses of hydrogen mobility. This hydrogen station already supplies a Le Mans Métropole bus as well as individual vehicles and household refuse dumpsters. Other buses ordered by Le Mans Métropole will gradually also come here to fuel up. The support of the various local representatives has contributed greatly to this opening. Indeed, the town hall of Le Mans, the department of La Sarthe, the Pays de la Loire region, and the CCI have also been driving forces because convinced of the potential of hydrogen.
At the same time, the organizer is continuing its selection of partners to equip the hydrogen prototypes that will engage in the famous endurance race. Among these partners, Plastic Omnium for tanks, GreenGT for powertrain (battery, engine, power electronics), Symbio, Michelin, Dietsmann, Richard Mille and Essilor. These partners share these beliefs about hydrogen mobility.
Lhyfe x ACO, the partnership for the 24 Hours of Le Mans
In order to achieve this eco-responsible approach, it was essential that the hydrogen delivered be a clean hydrogen, that is to say produced in a renewable way. It is then that the innovative approach is part of a project of a completely different scale: the creation of a renewable hydrogen sector, regional, bringing together several actors involved in this transition.
This hydrogen ecosystem project, known as H2 Ouest, aims to help develop a completely renewable hydrogen fuel chain in the West of France and brings together, among others, ACO, Lhyfe and the Vendée energy network operator Sydev. The project won the support of the French energy and environment agency ADEME as part of the H2 – Mobility / Hydrogen Mobility Ecosystems call for projects of 2019.
Under this project, Lhyfe and ACO worked together to build a hydrogen ecosystem in Pays de la Loire based on a local and renewable hydrogen production model. Lhyfe also worked with ACO to ensure the compliance of the existing fuel station to receive renewable hydrogen. The first containers of Lhyfe hydrogen were delivered from the Bouin production site in Vendée.
Car racing and the 24 Hours of Le Mans have always strived to develop new technologies. Today, more than ever, the role of ACO, is to ensure access to all to mobility that respects our environment and that of our children tomorrow. Our Hydrogen strategy allows carbon-free and multi-use mobility since this energy concerns buses, trucks, fleet-owned or private cars, trains, planes and boats. We are thus participating in the energy transition that is essential for the planet.

Pierre Fillon, President of ACO (Automobile Club de l'Ouest) and organizer of the 24 Hours of Le Mans
1 full tank of hydrogen
provides a bus with a real autonomy of over 300 kilometres, takes 15 minutes to fill and, when the vehicle is used, emits only water.
5 private and public operators
are commited to creating this renewable hydrogen ecosystem (ACO, Sydev, Vendée Hydrogène, Lhyfe and Le Mans Métropole).
What made the difference ?
When a vehicle connects to the station, the filling process is simple: the compressed H2 passes through a distribution hose filling the tank of the vehicle up to 350 bars (today) via a simple pressure cascade system. It is an easy-to-use system, similar to filling up with conventional fuel.
Discover our customer stories
Do you want to make your hydrogen project a reality?
Contact our hydrogen expert